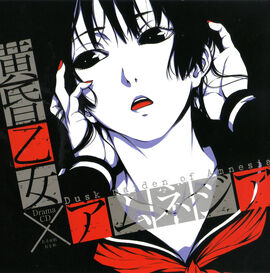 The
Tasogare Otome × Amnesia Drama CD
is an audio drama CD which adapts selected events in the
Tasogare Otome × Amnesia
manga series. It was released in July 22, 2010 under the Frontier Works label.
Track List
First Mystery: Maiden's Heart and Evening's Sky
Second Mystery: Spirited Away
Third Mystery: Fortune-telling with Yuuko-san
Cast Discussion
Ad blocker interference detected!
Wikia is a free-to-use site that makes money from advertising. We have a modified experience for viewers using ad blockers

Wikia is not accessible if you've made further modifications. Remove the custom ad blocker rule(s) and the page will load as expected.